I have a little Sock Monkey keychain on my keys. One day, I put my keys in the front of a blazer pocket and the little Monkey was sticking out. Someone said, "Oh, how cute!"
That got me to thinking.... why don't I make a little pin out of one of these so I could have him on my jacket all the time! :)
Thus Sock Monkey Pins~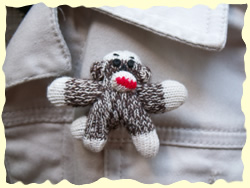 And Sock Bunny Pins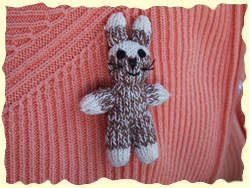 This is back side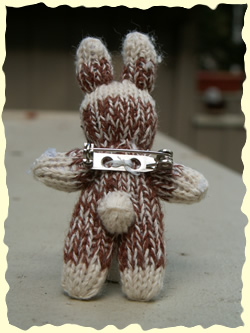 What do you think? Am I the only one who would wear something like this? :-)
The pictures look a little better here .